NEAR Explorer
The NEAR Explorer is like Google Search but for the NEAR blockchain.
The Explorer lets you look up details of any account, transaction, or block on NEAR.
You can access the Explorer through https://explorer.near.org.
At the top left, you can select the current network you want to search on. The main two are Mainnet and Testnet.
For now we will be looking at a Testnet transaction.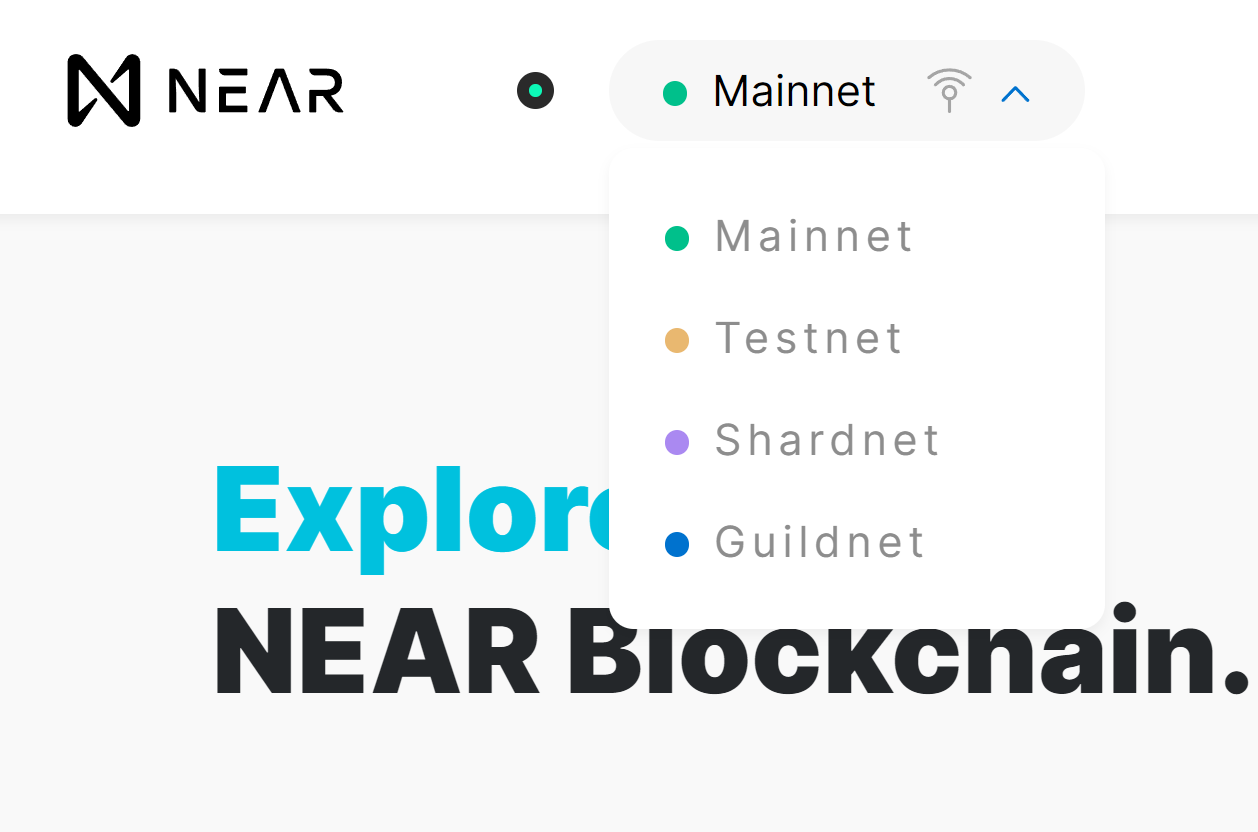 In the search bar you can insert any address or transaction address and find more details on it.

Further down, you can see more details regarding the NEAR blockchain.
Nodes are computers where the ledgers of transactions are stored.
Validators are those who make sure transactions are accurate.
The Transactions section shows how many transactions have been made on NEAR in the last 24 hours, along with the current price of gas in NEAR.
Gas is another word for the fee that is charged on each transaction. Think of it like this: you need to fill up a car with gas for it to run. The NEAR blockchain needs to take fees, or gas, in order to run.